Artificial Silicon Resuscitator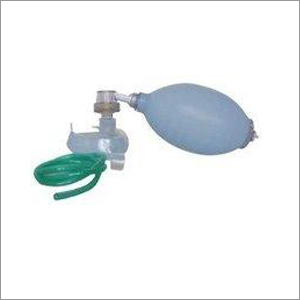 Artificial Silicon Resuscitator
Product Description
Artificial Silicon Resuscitator
Artificial resuscitation equipment silicon - Adults, silicon, mask n 4,

oxygen tube and reservoir bag in a briefcase. Capacity: 1600 ml
Construction material: Silicon
Technical Specification:
Bellow Capacity: 1600 ML.
Oxygen reservoir bag Capacity: 2600 ML
Mask size: 5 No.
Oxygen tube length: 1.5 Mtr.
"">Usage: resuscitators:
Compact silicon emergency resuscitators breathing. These are made of silicone rubber and can be sterilized up to 136 C. Supplied with mask, oxygen and oxygen reservoir tube. This equipment is used in all general hospitals.
Measuring cartoon
Cartoon size - 55 X 46 X 52 Cmt
Total - 31 units.
Total weight: about 21 kgs.
Therefore, a cartoon character that has a size of 55 X 46 X 52 Cmts containing 31 units and the total weight (including the weight of cartoons) will be approximately 21 kilograms.